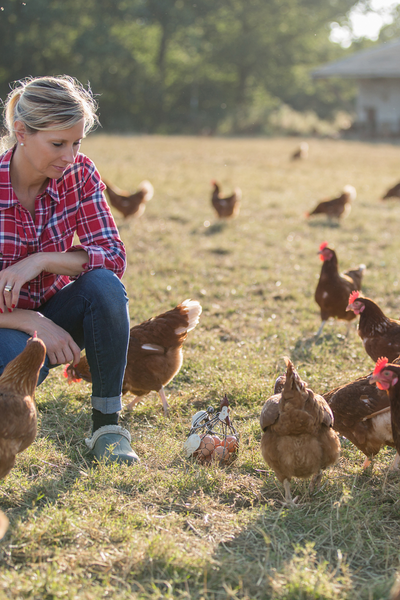 (Dr. Iulia Miha, DVM) Checking out the ingredients label on pet food packaging can be a slightly intimidating experience. Have you ever found a mysterious-sounding ingredient and wondered if it's safe? Does the order of the ingredients matter with pet food? What is a guaranteed analysis? Fortunately, the differences between pet and human food labels are easy to understand. Knowing what to look for will help you make the best possible choices for your pet's health and longevity. 
Labels are mandatory on all foods and this is the same for our pets. These labels tell you the composition of the food product as well as a breakdown of every ingredient. If you want high-quality food, you must compare the labels and be an informed shopper. It is up to the owner to know if their purchase is healthy for their pet. 
The label indicates the percentage of nutrients like proteins, fats, fibers, cellulose, ash, moisture, vitamins, amino acids, etc. They also reveal less than healthy ingredients such as food additives and low quality animal byproducts. These can be used as dyes, flavor enhancers, preservatives, fillers, and more.
The order of the ingredients is also important to take note of. The order on the label will tell you how much of each ingredient is used proportionally with its placement in the list. For example, if chicken or chicken meal is first on the list, that means it is the main ingredient. The highest quality pet foods always contain high quality ingredients first. The ingredients that fall later in the list will have less and less of each ingredient the further down you read. 
Beyond some of these general guidelines, below are more specific tips that you can use to decode pet food labels. These tips will help inform your decision-making process when selecting the right food for your pet!
Product Names 
Brands tell you what ingredients the respective food contains from how they market and name their products. The names of the products have a crucial role in not deceiving the buyer's expectations. For example, let's say you are looking at a product called "Salmon Cat Food". Based on the product's name, this food should contain mainly salmon - not animal by-products or other types of animal protein. Always check the ingredients list to make sure there is no deceptive marketing happening. 
There are 5 rules when looking at product names:
The 100% Rule

– This rule usually applies to pet treats but also to wet food. For example, if the label says "100% Turkey Jerky Dog Treats" or "100% Canned Chicken", then that product should contain only turkey meat (and water), or chicken meat, respectively.

The 95% Rule

– At least 95% of the food must be the ingredient in the product name. For example, "Salmon Cat Food" must be 95% salmon. If the food is called "Lamb and Rice Dog Food", then the lamb is the main component and must be 95%. When you have a combination of two meats ("Salmon and Tuna Cat Food"), the first ingredient must have the higher percentage and both ingredients should represent 95% of the total weight.

The 25% Rule (or Dinner Rule)

– The ingredients mentioned in the name of these products must comprise at least 25% the total weight of the pet food (without water) or at least 10% with water. If the name of the product has two meat ingredients listed, then they will have to add up to 25% the total weight of the product. Additionally, none of the ingredients in the product name must be less than 3% of the total weight. Lastly, these products have words like platter, dinner, or entrée in their names. Examples of this rule are: "Beef Entrée for Adult Dogs," "Organic Chicken Dinner," etc. 

The "With" Rule (or 3% Rule)

– This category includes products that contain additional or special ingredients. For example, "Dog Food

with

Beef and Rice" should contain 3% beef and 3% rice, while "Cat Food

with

Chicken" contains only 3% chicken meat (not to be confused with "Chicken Cat Food", which contains 95% chicken).
The "Flavor" Rule

– This type of product must contain a sufficient amount of flavor to make the respective food appetizing. Examples of this rule are "Chicken Flavored Dog Food" or "Turkey Flavored Cat Food" - these products must contain sufficient chicken or turkey fat or another ingredient that will give the food the respective flavor. Also, the font used to write the "meat" and "flavor" must be the same.

The First Three Ingredients 
To ensure your pet is receiving the best protein, check the first three ingredients on the label. All pet food labels list ingredients in order of content, starting with the main ingredient, which is also the heaviest.
If chicken meat is at the top of the list, it means that the respective food is made with chicken in its natural form (including water). If the label says chicken meal, it means chicken with skin and bones that was dehydrated and ground into powder. When the label says chicken by-products, it means the food also contains clean parts of the chicken carcass (neck, feet, intestines, etc.) but no feathers.
The term "animal by-products" can include all kinds of organs, such as liver, spleen, intestines, or kidneys. Organs such as the pancreas, intestines, and lungs contain a lot of connective tissue. These organs are usually more difficult to digest for cats which is why it should make up a smaller part of their diet.
"Grain-Free" Does Not Mean No-Carb
Many owners worry that their pets may gain weight. For this reason, they opt for food without any grain content. While buying low-carb, high-protein foods is helpful, take a closer look at the label. Even if the foods are labeled "grain-free", they may contain other carbohydrates such as potatoes, peas, lentils, etc. Grain-free food only means that it does not contain grains (such as rice, corn, wheat, oats, barley, sorghum, etc.). Grains are very common ingredients in the pet food industry.
In the case of cats, properly processed carbohydrates can be used by them as an excellent source of energy in moderation. However, cats are obligate carnivores. This means that their food must primarily contain animal protein and low carbohydrate content.
Check the Guaranteed Analysis
On pet food labels, you will also find a "Guaranteed Analysis". This is the food's nutrient profile. Guaranteed analysis shows you the gross level of the nutrients used in the food. Gross level means being the total amount of the respective ingredients in the product. For example, you will see on the label the following: the percentage of crude protein, fat, fiber, and moisture.
This analysis does not provide any information regarding the quality of the ingredients in the food, their digestibility, or the general quality of the product. The Guaranteed Analysis only provides a measure of the various nutrients.
Additives
All additives are found on the product label because the manufacturer is obligated to put each individual ingredient on the label. Preservatives, dyes, and flavors are ingredients used to preserve food and give it color and flavor. Poor quality food usually has more additives added specifically to hide this fact. Manufacturers use these additives in large quantities to make the product more appetizing to pets. Chemical preservatives may also be added to help to extend the food's shelf life. The best varieties of food for dogs and cats are those without additives (preservatives, flavors, or artificial colors).
However, there are also good additives like vitamins and minerals. Vitamins and minerals are added to pet food to ensure complete nutrition. These will also appear on the ingredients list when added to pet food.
Ingredients To Avoid
Certain additives must be avoided because they can cause health problems for pets. Some are used to make pet food tastier, and others are added to limit bacterial growth or inhibit food oxidation. Here are the ones to avoid:
Corn syrup

Propylene

BHA (butylated hydroxyanisole)

BHT (butylated hydroxytoluene)

Sodium nitrite

Artificial dyes - can cause allergic or adverse reactions in pets.
Feeding Guide
Quality food will have a feeding guide written on the label. This tells you how much food to give your pet according to their weight. However, this information is only a recommendation and not a rule because all pets are individuals. For this reason, it is recommended to consult your veterinarian if you have questions about how much food your pet should consume.
Dr. Iuliana Mihai, DVM, Masters In Small Animals And Equines Pathology

Iuliana graduated from the University of Agronomical Sciences and Veterinary Medicine in 2012, Romania. She has a Master's degree in Small Animal and Equines Pathology and a strong affinity for Veterinary Parasitology and Laboratory. In 2013 she started her Ph.D. in epithelial cancer in dogs and cats. She volunteered at the faculty's clinic in her 3rd year of study, and continued her career in small animal pathology and laboratory. She has one cat and eleven rats. Her interests outside of work include traveling, writing, and crafting.