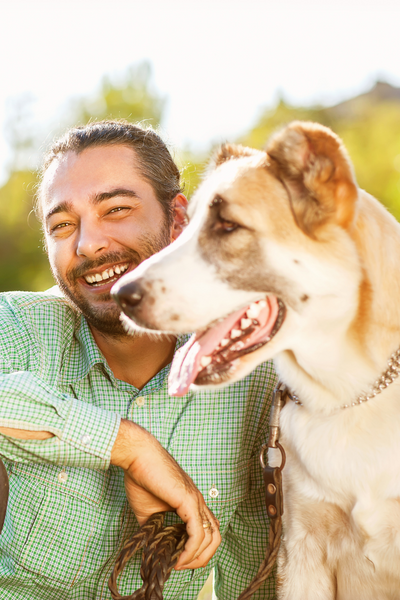 Pet Insurance: Is It Worth It? What Are the Best Plans?
Many pet owners consider their pet to be a part of the family, so it just makes sense that they would need some type of health insurance too!
With the rising cost of healthcare across the board, insurance plans for our furry friends can be beneficial, especially if they become seriously ill or injured. If you own a pet, you know all too well how quickly a veterinary bill can add up when unexpected procedures or surgery are required; and, many times, it can end up costing you hundreds of dollars.
Pet insurance not only helps owners off-set the cost of diagnosing, treating and managing a pet's illness or injury, it also provides you with the peace of mind you need to focus on your pet's health and well-being.
While there is 'no one size fits all' when it comes to choosing the 'right' insurance policy for you and your pet, becoming more knowledgeable about the types of policies available, as well as what exactly they cover, when to enroll, and who is eligible can help you make an informed decision as you shop around for the best pet insurance policy.
What Is Pet Insurance?
Pet insurance is a policy that pet owners acquire to help them meet expensive veterinary clinic bills. Similar to health insurance coverage for humans, pet insurance policies typically cover (either entirely or in part) emergencies, illnesses, and injuries due to accidents. Many pet insurance policies also provide coverage for damage or injuries to other parties- for instance, if your pet causes harm to another pet or human, or destroys a person's property.
What Does Pet Insurance Cost?
According to the North American Pet Health Insurance Association, the average annual cost for a pet insurance policy covering accidents and illness was about $594 for dogs and $342 for cats in 2020. Additionally, the average annual premium for an accident-only plan will cost you about $225 for dogs and $140 for cats.
Although prices will vary by company, the quote you receive will typically be based on the following:
Your pet's age, gender, and breed. If your pet is older, you will pay more for coverage. Also, some breeds are more expensive to insure than others because they are predisposed to having chronic health problems.
Your location. Local costs of veterinary care affect premiums- Insurance costs more in metropolitan areas than it does in suburbs and rural areas.
Amount and type of coverage. The more comprehensive a policy is, the more you'll pay.
Reimbursement level and deductible. The lower the reimbursement level and higher the deductible, the less you'll pay for the plan.
What Pet Insurance Covers
You should be aware that pet insurance policies are designed to only cover current medical procedures and treatments. Although some policies might cover treatments for certain illnesses with pre-existing conditions, if your pet needs surgery or was diagnosed with a chronic illness before the policy went into effect, they more than likely won't be covered. This is exactly the reason many veterinarians recommend purchasing your policy while your pet is young- before any potential long term problems develop.
Choosing a Health Insurance Policy for Your Pet
Your first step at choosing a pet insurance plan will be determining the type and amount of coverage you need.
Generally speaking, there are three types of coverage: accident-only plans, accident-illness plans, and accident-illness plans with wellness coverage.
Accident-only plans- provide reimbursement for emergency care related to accidents (hit by a car, falling downstairs, etc.)
Accident-illness plans- provide coverage for both accidents and unexpected illnesses.
Accident-illness plans with wellness coverage- As the most comprehensive plans, it provides both accidents and unexpected illnesses, as well as wellness add-ons (routine care & check-ups, preventative care, yearly vaccines, and more).
When looking for a policy that will suit your budget and your pet's needs- these are the top priorities for pet owners:
Coverage for emergencies
Low monthly/annual cost and low deductibles
Coverage of general wellness
No payout limit
Great customer service
No breed restrictions
Ease of use
Ready to start shopping for the best plan for you and your pet?
You'll want to consider the following criteria when you research pet insurance companies before you contact them to inquire about their rates:]
Age restrictions
Cost per month
Deductibles
Coverage/benefits (wellness visits, treatments, procedures, surgeries, emergency care, medications, etc.)
Exclusions (what is not covered)
Alternative treatments covered
Waiting period for policy to take effect
Senior, military, student discounts?
Lifetime maximum payout
Maximum annual payout
Dental coverage
Multi-pet discount
Telehealth covered
Claims- process, approval and average reimbursement pay-out time
Is my Veterinarian in-network?
Pet Insurance Companies
According to US News and World Report, here are the highest rated companies that offer pet insurance plans:
PetFirst Pet Insurance
Healthy Paws
American Kennel Club Pet Insurance
Trupanion
Pets Best
Embrace Pet Insurance
ASPCA Pet Health Insurance
Figo
Petplan
Lemonade
Nationwide
The website www.rover.com is a terrific resource for comparing pet insurance policies. To give you a better idea of what to look for, let's take a look at what two of the more popular plans can offer you and your pet:
PetFirst Pet Insurance
Age restrictions: No
Effect of pet age on premium increases: No specific answer, but age is one factor that determines premium cost
Cost per month: Plans start at $15 for dogs and $9 for cats
Most common reason a claim is denied: Pre-existing condition; claim is missing information
Average payout time: 80% of claims are processed in 10 days or less
Dental coverage: Routine dental cleaning is not covered, only treatment of periodontal disease
Alternative treatments covered? Yes
Waiting period for coverage to take effect: Accident coverage begins at midnight; waiting period for illness, 14 days; for conditions such as Intervertebral Disc Disease (IVDD) and cruciate ligaments, six months
Free telehealth services offered? No
General wellness and/or annual exams covered? Additional coverage can be purchased
Exam fees covered? Yes
Senior, military, student discounts? No
Lifetime maximum payout: No maximum
Maximum annual payout: Available choices include an unlimited plan
Multi-pet discount? Yes
Claims process: Claims can be submitted via online portal, email, fax, or standard mail
American Kennel Club Pet Insurance
Age restrictions: Pets newly enrolled at 9 or older can only get accident-only coverage. Inherited and Congenital coverage must be added before age 2 and SupportPlus (covers cremation and burial expenses) before age 5
Effect of pet age on premium increases: Age does factor into premium cost, although premiums may either increase or decrease with age depending on changes in the other factors
Average cost per month: $30–$50 per month for dogs and $20–$40 per month for cats
Most common reason a claim is denied: Claim for something that is not covered.
Average payout time: three to seven days
Dental coverage: $150 reimbursement for dental cleanings with the additional wellness care coverage
Alternative treatments covered? Alternative and holistic treatments are included in the accident and illness base plan coverage
Waiting period for coverage to take effect: 14 days for illnesses, two days for accidents, 180 days for Intervertebral Disc Disease (IVDD) and cruciate ligament conditions.
Free telehealth services offered? Yes
General wellness and/or annual exams covered? Covered with the additional Wellness Care plan
Exam fees covered? Covered with the additional Exam Care plan
Senior, military, student discounts? No
Lifetime maximum payout: No maximum
Maximum annual payout: Can choose annual limit from $2,500 to unlimited
Multi-pet discount? Yes
Claims process: App
Is Pet Insurance Worth it?
Did you know that 1 out of 3 pets will need emergency medical treatment in their lifetime?
Understandably, one of the first questions you'll ask yourself is…Do I really need insurance for my pet?
Every pet owner should consider insurance for their furbabies –especially if they have multiple pets. While there are those people whose income and resources allow them little concern when it comes to paying exorbitant vet bills, for much of the pet owner population, the struggle is real when it comes to having immediate cash on hand to cover expensive veterinary costs. And, NO pet owner ever wants to be in the position of having to choose euthanizing a pet with a serious illness that could have been treatable.
It's always recommended to acquire insurance when your pet is young because the older they become, the more likely they are to develop health-related problems; and, remember, rarely do policies cover pre-existing conditions. Furthermore, many breeds of both cats and dogs are predisposed to developing health problems (congenital and hereditary conditions), so your vet bills might increase sooner rather than later.
Pet insurance can save you hundreds, even thousands of dollars if/when your pet gets sick or injured. It can also save you a lot of heartache when you are faced with not having the funds to pay for an expensive (perhaps life-saving) procedure. Having pet insurance can also make emergencies less emotional and stressful when you know you'll have financial help to minimize the cost and won't need to consider other (less favorable) options for your pet's care.
Bottom line- If you decide having pet insurance is worth it, do you homework first. You'll no doubt have a wide range of policies to choose from and knowing the type of coverage you need (and, what you can afford) will help you feel more confident when navigating through the process.
After all, you'll want to find the absolute best coverage for the best price …especially when it comes to providing quality healthcare for your beloved pet.